Sevilla
2019 HIA Award Winning New Home Design
Don't Build Any Homes, Build With Award Winning Vogue Homes
Read More
Sydney's Leading Custom Home Builder - Your Lifestyle, Your Choice, Your Vogue Home.
Our team of experienced builders will guide you through the entire process from design meetings all the way until move-in day.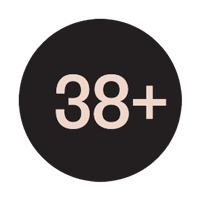 38 Years Building Experience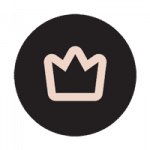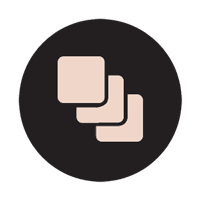 Vast Design Range and choice
Custom Home Builders Sydney
Here at Vogue Homes Sydney, we understand that not one plan suits all customers or sites. Vogue Homes provides a full custom design service for residential homes, duplexes and medium density townhouse sites. This service provides the experience of the builder and the designer working together with you in the design process. 
This process delivers the best custom home designs that suits both your lifestyle and your budget.
Our design process allows for initial sketching and provisional tendering prior to any commitment to Vogue Homes so you have peace of mind in moving forward in the process.
Benefits to choosing a Vogue Custom Home
Creating a design to perfectly fit your block and any incumbents 
Achieving a design to match your lifestyle 
Have a unique style that will be like no other
Utilizing our drafting and interior design services 
Work with an experienced team to achieve a design that that will comply with statutory requirements and onsite construction to ensure a speedy and smooth building process
Creating a home that you have always dreamed about but weren't sure if you could achieve!
View our gallery to start getting inspiration on your new Vogue Custom Home.
Your Lifestyle, Your Choice, Your Vogue Home.
The Benefits of Building A Custom Home
Building a home is so much more than simply building a house. Building a home involves designing your own private abode that will provide your family with a safe sanctuary and somewhere to unwind after a long day. A place to spend quality time together and share many future memories.
Such a special place, can't be just a standard design or an existing property, it needs to be a home that is unique to your family's needs and reflects your unique individual taste.
This is where building a custom home can be the perfect building solution for you. With a custom home you are in charge of the design process and can control exactly what goes into it and how it can meet your unique needs. Let's go through the many benefits a custom home can provide.
Why Should I Use A Custom Home Builder?
Building your own home is an exciting time, the possibilities are endless, and you can almost envision your dream home becoming a reality. However you want to make sure that your home is not just another standard cookie cutter design, but one that has been customised to meet your own unique needs.
Choosing the right builder to make your dream home a reality is an important process you want to make sure you get right. A custom home builder makes it possible to lend a personal touch all while saving time and money. Let's look at the many advantages that a custom home builder can provide.
Frequently Asked Questions - Custom Home Builders
Here at Vogue Homes we know that building a home is an exciting but sometimes complex process. It can be easy to get lost without the right guidance and information.
To make sure our clients have a positive building experience, we've put together a list of custom home frequently asked questions to help answer any queries they may have.
Explore Our Display Homes in Sydney
Discover our display homes virtually or contact one of our locations below to schedule an appointment to experience the Vogue Homes' difference. Find out why we have built a strong reputation for competence, innovation and integrity. Come and see the product of our 30 years of experience and commitment to quality.

The team at Vogue Homes are very professional and accommodating. I cannot thank them just enough!! …
Vishal was our sales consultant who helped us to finalise our house plan and tender.He was very proactive and have a lot of experience and patience…
I could not be happier with the...
Nathan in Sales first point of contact, amazing, professional we nutted out a custom design in under 1hr was super happy with it, were able to accommodate within my budget. Elly was fantastic…
Yes, I'd Like To Learn More About Vogue Homes!
Once we receive this enquiry form, a member of our team will contact you shortly.