House & Land Packages Sydney
Our Vogue House And Land Packages Have Been Carefully Crafted To Uniquely Deliver You A Home In The Most Time And Cost Efficient Way.
Contact Us
House & Land Packages Sydney
Our Vogue House And Land Packages Have Been Carefully Crafted To Uniquely Deliver You A Home In The Most Time And Cost Efficient Way.
Contact Us
House And Land Packages In Sydney
We believe in creating homes that will provide a flexible lifestyle to nurture a family as they grow. Our home and land packages offer a choice of both single and double-storey plans that have a strong focus on the modern family necessities. All of our packages in Sydney offer superior inclusions and designs that embrace both practicality and house aesthetics that will fit all budgets.
Superior Design. Best Home And Land Packages.
Choosing one of our home and land packages will leave you stress-free and get you into your complete home sooner. Using our many years of experience and research, we pair our homes with great locations that offer the best solutions for our customers. Through our long-standing relationships with land developers, we often have access to Sydney's best estate before they are provided to the public, which can give you first choice!
Our team of experienced builders will guide you through the entire process from design meetings all the way until move-in day.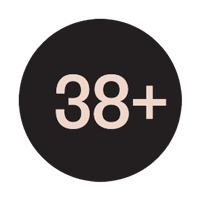 38 Years Building Experience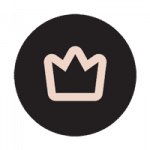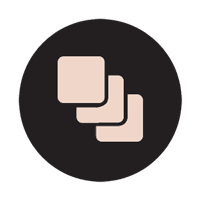 Vast Design Range and choice
Available House And Land Packages Sydney
Affordable Price For Home Properties
We are offering EVERY client that signs up to build a house with us in 2023 an amazing opportunity to WIN $250,000.00 Cash!!
House And Land Packages In Sydney
Sydney may be one of Australia's highly populated cities, but it can surely accommodate more settlers and new homeowners. The city's thriving cafe lifestyle, amazing natural scenes, and pristine beaches are all reasons why this city is highly-sought. What's even better is the city is gearing towards a three-city metropolis. The new Greater Sydney Region aims to bring together different and highly-important stakeholders like the local councils, community, industries, and the NSW government.
The Greater Sydney Commission is now gearing to make Sydney more productive, sustainable, and liveable. With all these grand and exciting developments coming to the city, now is the best time to secure real estate properties in growing newly developed suburbs.
Build Your Dream Homes In Sydney
Exciting and Vibrant Culture in Sydney
One thing is true if you live in Sydney, you will never run of cultural activities and events to attend. The city's cultural calendar is always full of great activities. You can wander around Sydney and visit entertainment precincts, cafes, bars, and parks. What's even better is every month, you get to come across different cultural events like firework displays, art exhibitions, dance events, and community markets. These events are all for free!
There are also famous festivals happening every year, and these include the Royal Easter Show and Sydney Lunar Festival, Vivid Sydney Festival, and The Sydney Festival.
Thriving and Well-connected Transport Hub
Apart from the new developments planned for the city, Sydney already has a flourishing and well-connected transportation system. Moving from one part of the city to another is quite easy. The new motorways, light rail and metro railway system are transforming the way people travel to the different parts of the city. These transportation systems can even take you to the new Nancy-Bird Walton airport set to open in 2026.
The city development plan further aims to improve these transportation systems to make life in Sydney easier and more convenient.

The team at Vogue Homes are very professional and accommodating. I cannot thank them just enough!! …
Vishal was our sales consultant who helped us to finalise our house plan and tender.He was very proactive and have a lot of experience and patience…
I could not be happier with the...
Nathan in Sales first point of contact, amazing, professional we nutted out a custom design in under 1hr was super happy with it, were able to accommodate within my budget. Elly was fantastic…
Understand The Key Benefits of Buying House and Land Packages
A must read FIVE simple steps guide for anyone interested in purchasing House & Land Packages in Sydney. 
Download Our Home & Land Package Guide Now