Vogue Homes Premium Knockdown Rebuild Sydney
Do you love your location, but feel you have outgrown your home?
At Vogue Homes, we understand that great locations without paying millions can be hard to find in Sydney. Yes, renovating is an option but you still have the fifty years old plumbing and electricals. In many cases, it's more cost-effective per square metre to knock down rebuild compared to renovating. Vogue Homes can guide you through the knock down and rebuild process of building your dream home in a location you have always loved and cherished. Don't change your life and relocate; build that forever dream home you and your family always wanted.
Our team of experienced builders will guide you through the entire process from design meetings all the way until move-in day.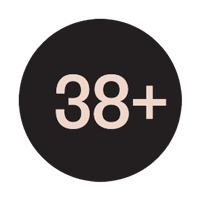 38 Years Building Experience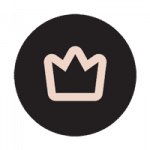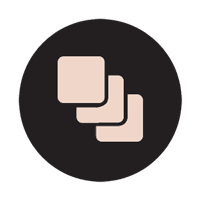 Vast Design Range and choice
Are you considering a knock down rebuild in Sydney?
With increasing shortages in suburban residential land in Sydney, knock down rebuild is a growing trend in established areas. Whether you are after a custom home builder or a project home builder, our specialist KDR team can advise you on the advantages and potential disadvantages of building a new home on your land. A complimentary service, and we recommend anyone looking to knock down rebuild to speak to our team because it could potentially save you thousands and thousands of dollars.
Your Land Deserves Vogue Homes
From award-winning double-storey design to spacious four bedroom single storey homes, we have the house designs to suit any growing family. Best of all, unlike other builders, our homes already include large premium fittings and we design, quote and build you home ready to enjoy.
Knock Down rebuild Sydney Process In A Nutshell
At Vogue-Homes Sydney, our knock down rebuild process follows a tried and proven multi-stage approach
Get a FREE site assessment and Inspection.
Our team will organise a free site appraisal to guide you in knowing important information about the whole process and strategies. This process also includes the evaluation of the land you are looking to develop and rebuild.
Knock Down Rebuild Budget and Finance.
After the site assessment, the next thing to consider is budget planning. This is one of the most crucial steps in knocking down an existing home and rebuilding a new one. Our company would love to assist you with timing and budget guides before taking place. Our team can give you a detailed cost quotation so that there are no nasty surprises or upselling on option upgrades after you sign our tender.
Designing your home.
Our main goal is to assist you in finding an ideal plan for your family dream home. We give you various home designs or start with just a blank sheet of paper and create your own custom home. We value your standards and expectations, and we have no obligations in proceeding any further without your signal and if you are not completely satisfied with the plan and design. But once you are happy and content with the idea, we will immediately prepare a tender estimate.
Pre-Construction Selection Meeting.
While our team of KDR specialists is completing all the needed documentation and relevant approvals, you will be working with our professional internal staff, who would love to guide you in every step of the selection process to make sure that your dream will come into utmost reality. To ensure that you get the most of out of your selection appointment, we recommend you to read 5 Steps to Preparing for your Selection Meeting blog. Once all these inclusions are selected, you'll be guided with a detailed list of inclusions.
Total Knockdown Rebuild.
You'll get notified when we already have the approvals to be able to have the confidence in the knock down rebuild process. We can also provide you with several experienced and trained demolition contractors that can guide you in demolition strategies. And from there, you and the demolition team will get in touch for demolition approvals.
Construction and Design.
This is the most exciting situation for any homeowner to see their new home design come to life. We will provide you with an experienced Construction Site Supervisor for the knockdown rebuild to update you on the weekly progress of the construction and is able for you to know the steps ongoing.
Complete Handover Experience.
Before completion and handover, we will have a thorough and independent inspection to ensure that we identify any final touches needed. When the final inspection is done, we will walk you through your new home. If you have no more concerns to address, then you're ready to move in. But not done yet; as our avid client, we will ensure you a warranty if you have found other house issues.
Knock Down rebuild Sydney
At Vogue Homes, our knockdown rebuild solution takes your place to new heights. Our team of professional and KDR specialists will work with you with your visions and expectations. To build a perfect home that can withstand the multiple years to come.
We have immeasurable experience in the knockdown rebuild process, and we are here to guide you with both the technical and general aspects of journeys. We can make your dream home a reality without spending thousands and thousands!
Should you have any questions and inquiries regarding our services and prices, please don't hesitate to contact us!
Your Lifestyle, Your Choice, Your Vogue Home.
Benefits of a Knock Down Rebuild
If your home needs substantial work you've probably been thinking for a while what's the best way to go about it. While renovations might initially seem like an appropriate option, this will not only require a significant financial outlay, but can often result in the discovery of unforeseen building issues leading to large cost blowouts and unexpected delays.
A great option providing greater control and risk minimisation, all while producing a brand new home is a Knock Down Rebuild (KDR). This type of building project is proving to be increasingly popular and contains a number of features that may prove to be beneficial to your particular circumstances. Let's find out the many benefits a KDR can provide.
Knock Down Rebuild Sydney: Understanding the Cost
With the capability to reduce unforeseen costs and disruptions that may arise throughout a build, a KDR offers a cost effective and timely option.
Before embarking on such a project, it's important to first get an understanding of the type and what the total costs are likely to be. This will subtantly help in your budget planning and understanding the timing of different events throughout the building process. In KDRs costs are generally broken up into two categories:
These types of costs incorporate all costs associated with knocking down your existing home. The cost will vary depending on the complexity of your property, with factors influencing costs include; existing foundations, size of the property, need for additional or specialised equipment, permit costs, tree and pest removals, and the discovery of any foreign substances such as asbestos or mould.
While these costs will be less than rebuilding costs, in order to avoid any potential problems during the later stages of the building process, it's vital that they are undertaken safely and following proper processes.
These costs are the main costs incurred during your build. They are dependent on the characteristics of your site and your personal preferences, these include; the size of your new home, type of structural design, materials selected, and types of fittings and decor used.
With these types of costs, it's important to remember that any particular finishes selected or further customisation that is applied needs to be incorporated into your overall budget.
Generally overall costs will be subjective and dependent on particular site conditions and council requirements. The best way to get a realistic estimate on a KDR is to speak to a trusted builder, who has years of experience and the specific expertise of working on KDR projects.
Here at Vogue Homes we have over 38 years of experience in the industry and have become specialists at KDRs. When you come to us, our team will organise a free site appraisal to guide you in knowing important information about the whole process and any options available to you. This process also includes the evaluation of the land you are looking to develop and rebuild.
With this vital assessment in hand, you're now in an informed position to begin budget planning. This is where we can assist with guidance and appropriate timelines, giving you a detailed cost quotation. Our overall goal is to provide you with accurate information, enabling you to determine the real cost of building your home.
Frequently Asked Questions
Here at Vogue Homes we understand that building a home can be a complex and sometimes confusing experience. Without the right guidance it can be easy to get lost in the process. To make sure our clients have a positive building experience, we've put together a list of KDR frequently asked questions to help answer any queries they may have.
Explore Our Display Homes in Sydney
Discover our display homes virtually or contact one of our locations below to schedule an appointment to experience the Vogue Homes' difference. Find out why we have built a strong reputation for competence, innovation and integrity. Come and see the product of our 30 years of experience and commitment to quality.

The team at Vogue Homes are very professional and accommodating. I cannot thank them just enough!! …
Vishal was our sales consultant who helped us to finalise our house plan and tender.He was very proactive and have a lot of experience and patience…
I could not be happier with the...
Nathan in Sales first point of contact, amazing, professional we nutted out a custom design in under 1hr was super happy with it, were able to accommodate within my budget. Elly was fantastic…
Yes, I'd Like To Learn More About Vogue Homes!
Once we receive this enquiry form, a member of our team will contact you shortly.